MISC.
FOUR EYES! & DOUBLE VISION FOR ALEXANDER MCQUEEN.
Sunglasses? But it's October!?
Summer has left us and winter is looming...So why have I gone out and bought a new pair of sunglasses? You may ask. THEY WERE DIRT CHEAP! Okay, I have to recommend that everybody pays a visit to TK MAXX for sunglasses it's the best! At this time of year all the big label sunnies are reduced and you can pop them away until the sun decides to come back out again! I picked these gorgeous 'Betsey Johnson' 1950's style sunglasses up by sheer mistake thinking they were RayBans. It was only until I spotted the cute little love heart on the arm that I realised, but even though I was originally scouting for RayBans I was sold! A sheer bargain at £12.99! So these little beauties shall be packed away until summer! I'll be feeling pretty snazzy with myself when summer comes back around and sunnies increase in price by almost half ;).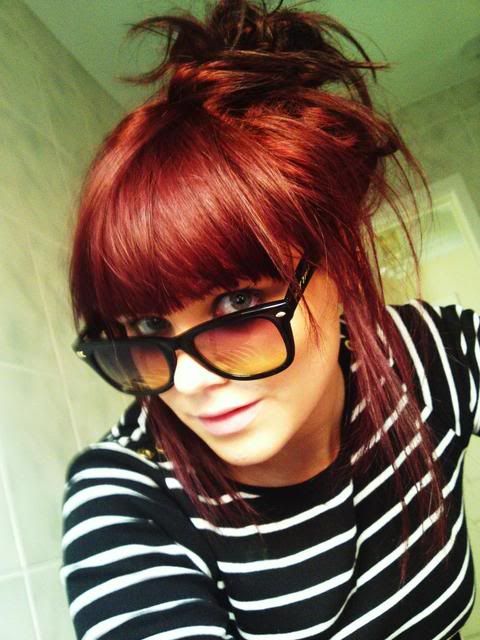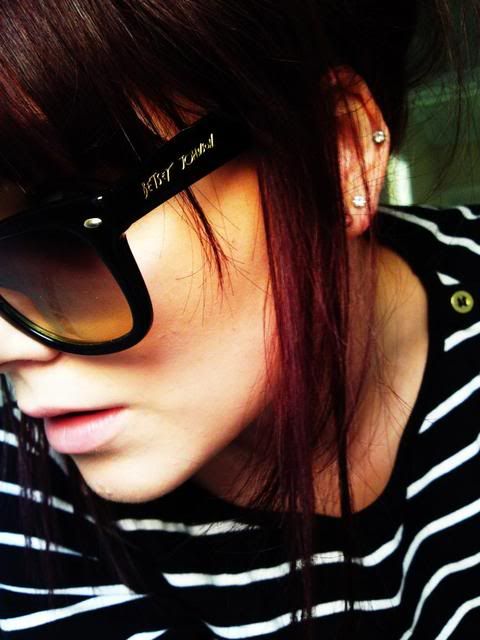 FOUR EYES?!
So who says glasses can't look good? I have been wearing them for ten years now and I have never once had stick for doing so. Infact, I reckon it's 'cool' to wear glasses these days. I find it pretty crazy that the most sought after frames are the ones our parents despised as kids, you know the thick rimmed, black 'nerd-esc' glasses. Admittedly I don't wear mine continuously, only for reading, writing and soon driving! (yay) but I would happily have mine all day and not worry about what other people think. I love to whack mine on when I fancy a different look. I have been in love with the same pair of glasses for about four years now and never really thought about changing them UNTIL, a month ago, I stood on them. TYPICAL. So, to the opticians it was to find another pair that could replace *sniff* my lovely, faithful glasses. I'd love to say this was a sad ending story where I never did find some to replace the others but...LOW AND BEHOLD the perfect pair were waiting for me when I got to the shop....and the rest is history. I think glasses are cool. BE PROUD TO SPORT THE FOUR EYES LOOK!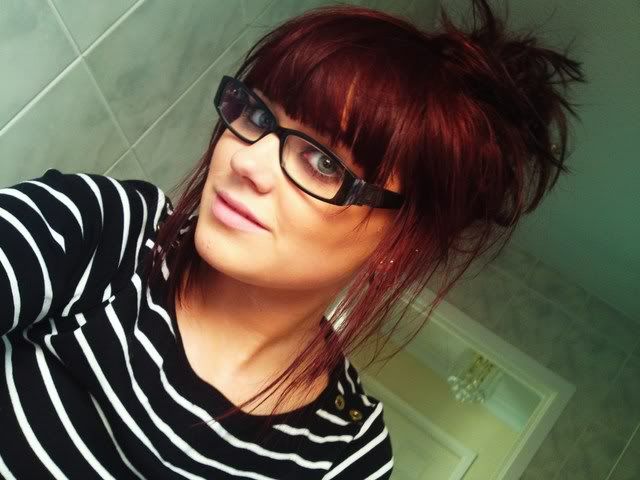 DROOL
After having a little nosey around Harvey Nicholls trying desperately to refrain from walking myself up to the third floor I gave in to all temptations and was forced ;) to visit the shoe section. I came up the escalator and an almighty drool occurred.! SAY HELLO TO THE ANGEL BOOT!!!!!!!!!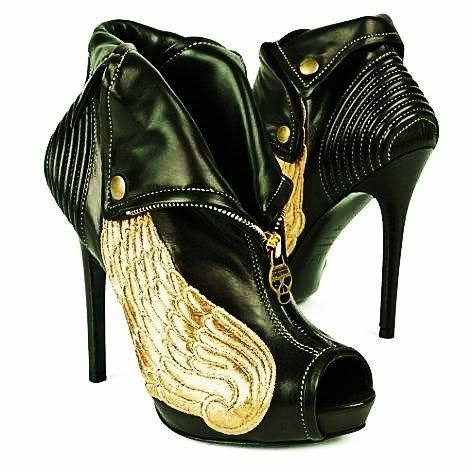 ALEXANDER MCQUEEN, £765
And...whilst your buying there's no reason why you can't have this to go with them ;)...It'd be scandalous not to! Loving the ring handle! Sooo beautiful :(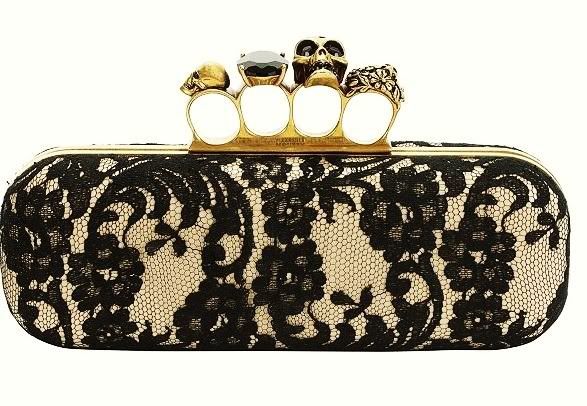 ALEXANDER MCQUEEN, £1,285.00
I had a little check in my purse and realised that our relationship just wasn't going to happen....And so these beautiful specimens and I parted company and I left the shop. :(