AUTUMN
time for a change?...
Just a hello from me..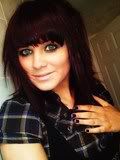 Okay, so I'm sure you're aware that my blog has been out of action for a while now. With Autumn waiting in the wings I figured now would be a good time to start blogging again and run my posts more continuously. All this Autumn change inspired me to do a bit of re decorating too. ;) I hope you like it (Y). H. x
These Boots Are Made For Walking..
It has been raining heavily and frequently here in glorious Yorkshire. Boo :(. My commute to college is pretty long and involves some walking. I had been wearing some flat 'biker-Esc' style boots from Primani thinking that because i'm wearing boots my feet will keep dry and i'll be fine! ....How wrong was I!?
*Ignore my silly face haha!*
The rain actually rotted the undersole and little did I know I was walking bare sock to pavement! Eek. And I returned home with a lovely wet, wrinkly foot! NICE, REAL NICE!
SO?..
Introducing...My New Babies.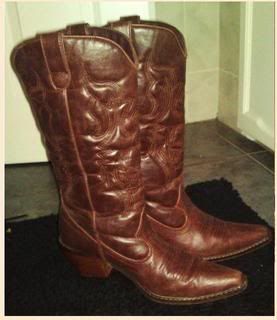 For a fair few months I had been after some authentic looking 'Cowboy style' boots but to no avail. So last week I typed into google very bluntly. 'Cheap brown cowboy boots' and one of the links about 9 pages in uncovered these beauties. Not only were they exactly what I was looking for but they were cheap a steal at £25! Before I could say "soggy foot" they were ordered and came two days later. They're thick soled and feel really well made. No more boot traumas for me! If anybody is interested in these boots I shall send you the link for the website as it's quite difficult to get to and when I tried linking it, it wouldn't work :(
Hair!
Also new for Autumn, My new hair colour and cut! Okay so here's the story...i've been trying (and failing) to get my hair red! But everytime I apply a dye, whether it be professionally or by using a home kit it never turns red! But I applied another home dye last night and FINALLY I am started to see a difference in the colour of my hair. I used 'Schwarzkopf Palette in ruby red' primarily because it was a bargain at £2.50 in BodyCare! I have never used it before and I can safely say it's the first dye that hasn't almost gassed me during application, the smell isn't too bad at all (Y)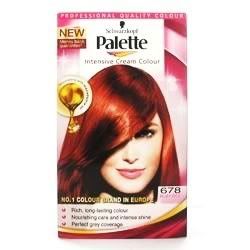 Yeah...I thought the same, the colour the model is wearing on the box looks more orangey then ruby red! But after my previous failing experiences with Colour XXL red dyes (supposedly intense, radiant colours!) I decided that surely this one would make my hair bright red! It didn't go the colour on the box, perhaps a little bit in natural sunlight, but the colour it did go I LOVE! I think it's complementing to my fair complexion and bluey green eyes. May I just add though, my hair is naturally dark brown and I have used various dyes before applying this one, so if you attempt to get a colour similar to mine it may not be exact. But on this particular dying 'sesh' my hair was previously colored with LIVE XXL in 'cool scarlet' about 7 weeks prior. Anyway, I thought to myself after weeks of pondering. Fringe or no fringe. Let me tell you, I have had some pretty disastrous experiences with full fringes so I figured it would be a risk I would take. But luckily it turned out exactly how I wanted. Blunt and straight but shaped at the sides. So after chopping and coloring here's the final result.
Wish List!
I've always had abit of an obsession with leopard print, so when the faux fur leopard print coats came back into fashion I knew I should have a major splurge for one. But. I don't have £85 sitting around. Eek! So i'm saving week by week for this little beauty!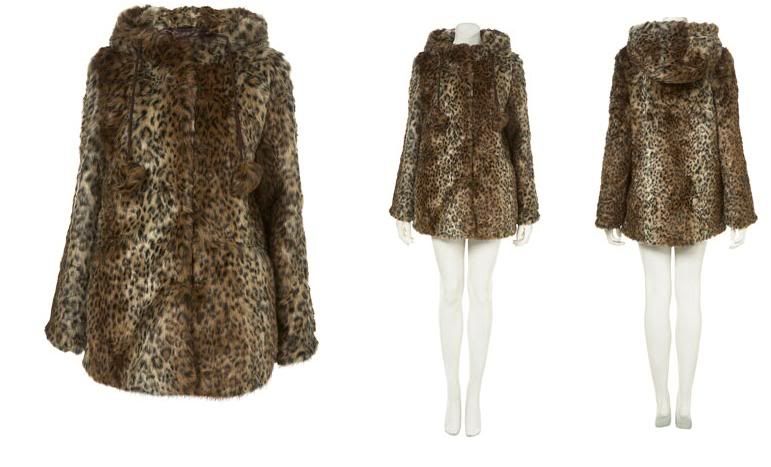 Okay, so I know it's not everybody's cup of tea, but I blumming love it! I love the hood, I love the length, I LOVE THE PRINT! It's a Topshop number and I will keep saving up my pennies until the day I can walk into the store and buy it!
H.x
@goodgollymisshollie