So, Exactly one month on after my (would it be fair to say?) "Valentines Bereavement" I have sadly, still found it extremely difficult to get the hell over it and it's getting me into a right old pickle with myself! EEK! I figured the best way to get a quick fix for a couple of hours was to go shopping....again. (How many times one girl needs to go shopping to stop crying over her ex) is ridiculous.
I always love a price slashdown, so what better place to go than TK MAXX for exactly that. TK MAXX, must be having some kind of huge 'Marc B' bags sale at the moment because I know so many people getting them from there. Originally i'd only seen them sold in Topshop, but never the less. The one I found. I LOVE!!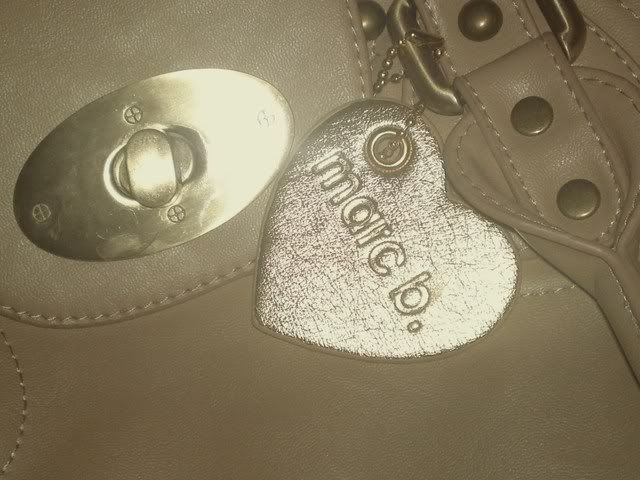 They all tend to range at about £20-£30 pounds in TK MAXX and mine should have originally been £48, So I was dead chuffed.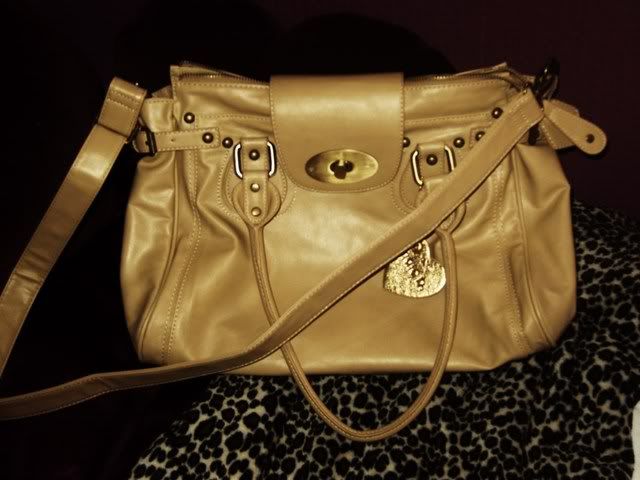 I like the way it is a 'satchel style' bag that can be worn both
over the shoulder
And under the arm.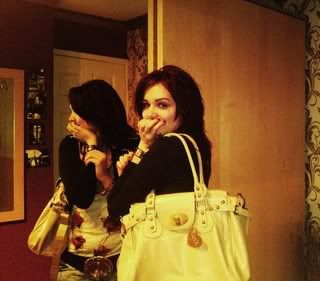 It's really spacious too, which is fab for carting all my junk around!
Now, I was really unsure about the colour of it at first, on the pictures it doesn't show up so well and it looks to be about 17 different shades on the pictures on this blog!, but in real terms, it's a really pale yellowy cream, PERFECT FOR THE SUMMER wahooo. No seriously, i've been looking for a satchel style bag for AGES and even better it's the sought after 'marc b' yay! I want to keep this as my 'nice' handbag and not allow it get trashed at college (like my other ruined, scuffed, beauties :( ). R.I.P. I love the little brass lock on the front, sooo cute and the starry lining!
GORRRRGEOUSSS!!!
So yeah, Buying this bag pre occupied me for about an afternoon tops. :-) I'm hoping one day i'll be writing at not thinking about him! I'll think about my new bag instead hahahaha! Luuuurvleeeeeeeeeeey.
x