A Wordy
Assortment
Hello Everyone! I'm so happy that I have now broken up from college for the Easter holidays, I have a whole fortnight to myself! Larrrvleeey!
I decided that i'd write you a bit of a mismatch post today, sprinkled with a bit of everything! As my blog is all about fashion and beauty I decided to a trio of my favourite clothing items and my favorite beauty products this week. I've split it up into mini sections so just scroll to whatever takes your fancy. :)
3 Clothing items that I am loving right now!
1) Primark 'burnt orange', floaty, summery blouse!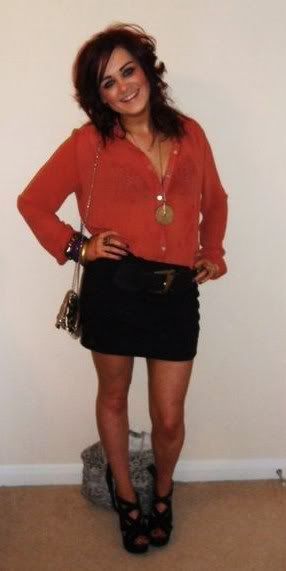 As you can see I am wearing it as a 'nighttime look' here for it looks just as amazing in the day time for a summery look. I absolutely adore this and it was a steal at £10. It comes in a sheer cream colour too. I was inspired to buy this shade though through seeing 'thepersianbabe' on YouTube wearing it with leggings, as it's longer at the back than at the front! I then saw the one and only gorgeous Sara wearing it when we were on a night out and she wore it similar with a high wasted skirt and it looked stunning on her. It's very sheer but I always feel really sexy and glamourous wearing a floaty top. I love the long sleeves too.
2) Wearing a 'beach kaftan' as a top!
Okay, so I know I seem to have a little bit of love of orange right now! But how cool does this floaty Kaftan look tied up and customised as a summery top teamed with high waisted shorts! I know that you'd have to be abit daring to want to pull this off but honestly whether they are tied up or not, I LOVE wearing beach kaftans as tops and dresses. This one was from Primark and you can pick up some new season floaty kaftans from Primark and Matalan sooo cheaply.
3) LOTS of animal print mismatched together!
If you know me you'll already know how much I adore leopard print and here I am sporting a little "rah rah" frilled dress covered in it. Paired with my little gold waistcoat I love this nighttime look. The dress is from "Internationale" and it was priced at £12 pounds. For abit of meioww don't be afaid to wear the animal!
3 beauty products that I am loving right now!
1) Revlon nail polish in the colour '760 Cherry Crush'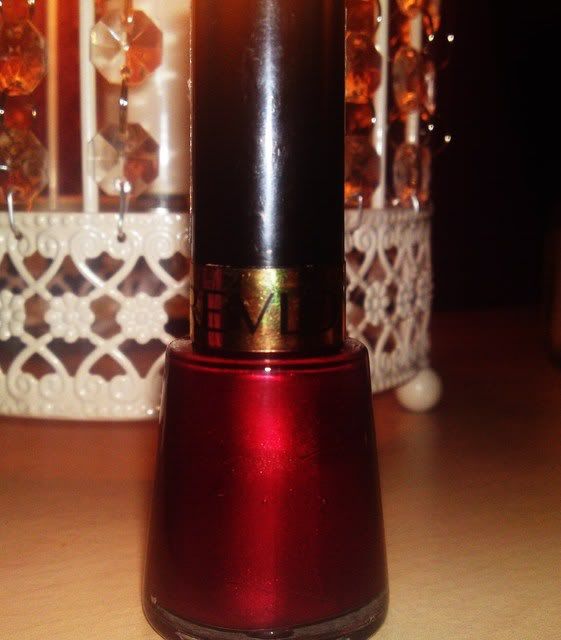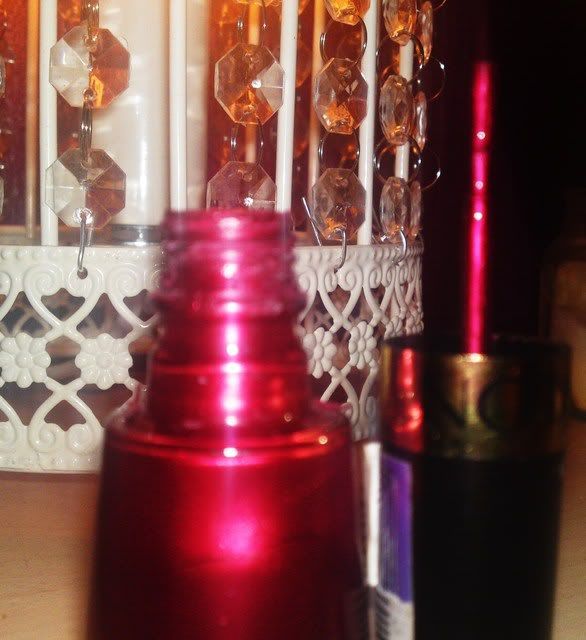 I was on the hunt for a deep ruby red nail varnish as all my other red shades in my collection seem to be insanely bright or support a pinky tinge. I just wanted a deep passion red. I know that it's not classically a spring shade but it's soo beautiful and dries ever so quickly. I've been sporting this all weekend and I reckon it could make next weeks shade too!
2) Boots 17 high gloss nailpolish in "Miami"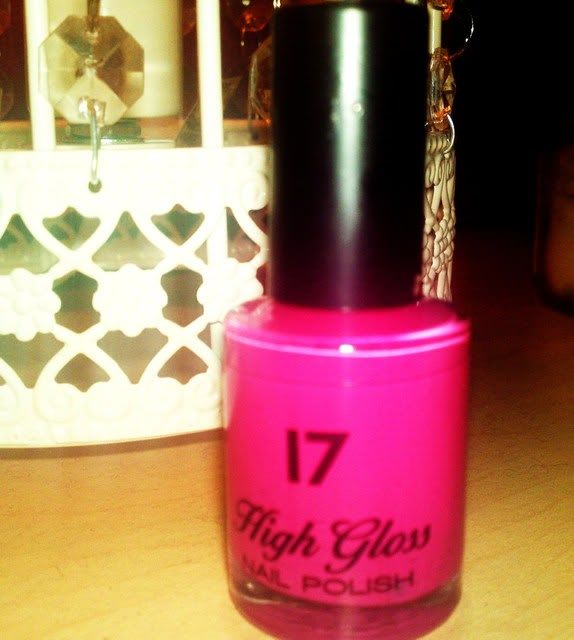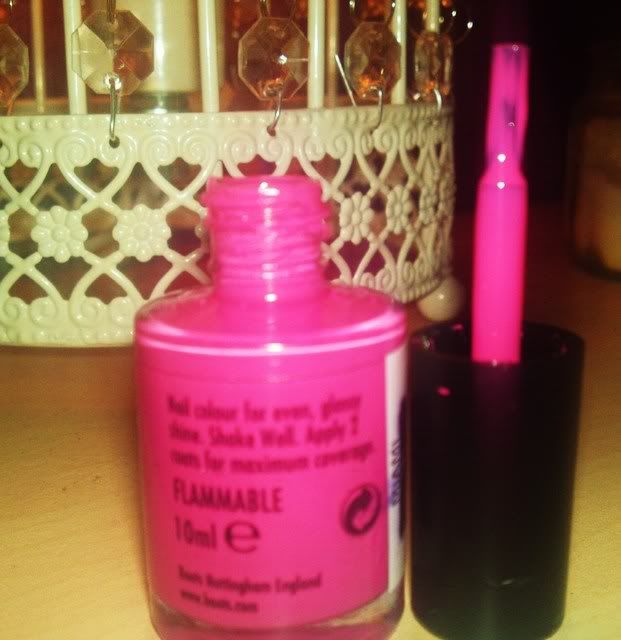 I know it's abit sneaky of me to include two nail varnishes in this collection of three but Woweee, on toes and fingernails for a glam night out I absolutely adore this colour at the moment I never take it off! And i've had so many complements when i've worn it. It's such a shocking pink that's both girly and dramatic. This is definitely a Spring bright!
3) MaxFactor silk gloss in 'Lavender'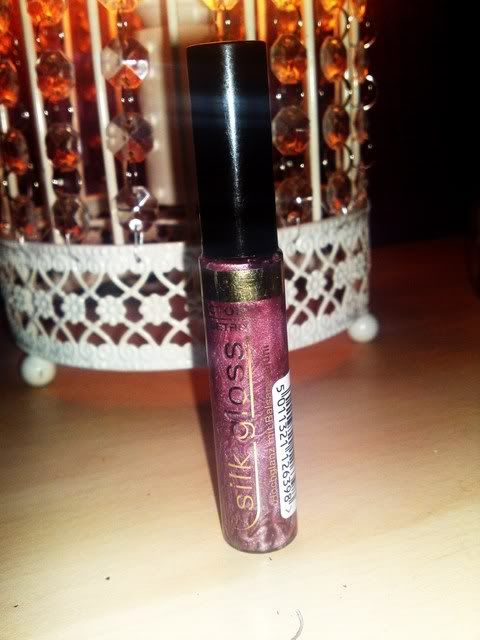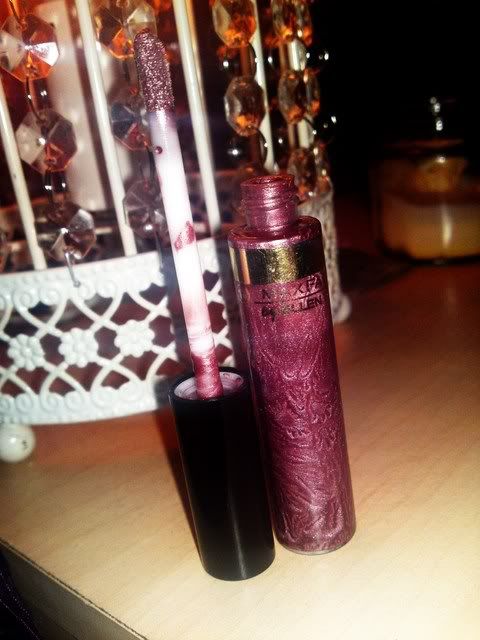 Never thinking I was one for purple lipgloss! This was a pure impulse purchase for me, well as you know I love purple I figured that i'd give purple lips a try. Not only do I love the feel of this gloss on my lips the colour is divine too! It's the perfect complement to my red locks and gives my outfit day or night a dramatic edge!
I hope you enjoyed this cheeky little post :) I really wanted to write one as it had been sooo long :)
Love you all
Holl, xx