SEX AND THE CITY.
If you know me you'll know that I am Sex & The City OBSESSED, I religiously watch every episode time and time again. I LOVE it. The protagonist 'Carrie Bradshaw' is my fictional hero. She has my dream job, my dream lifestyle, my dream shoe closet and my dream man.
I'm that obsessed with her (Carrie Bradshaw that is, NOT Sarah Jessica Parker) that I have invested in my very own 'Carrie' necklace. It is currently on order and should be with me in two weeks! Eeek excitement!!! Obviously mine says 'Hollie' but I figured that it might bring me some luck in my quest into writing and blogging etc etc. Some may call me unoriginal but whatever.
My favourite epeisode of Sex & The City is "An American Girl In Paris (Part Deux) where Carrie finds her necklace in the lining of her Dior bag. I have watched this episode soooo many times. Perhaps because I love the song 'La Belle Et Le Bad Boy' that features in this episode. I always find I'm crying like a bambino at this scene! It really hits a nerve with me and reflects on finding yourself and knowing yourself to know what you want! Here is a snippet of that scene. Enjoy!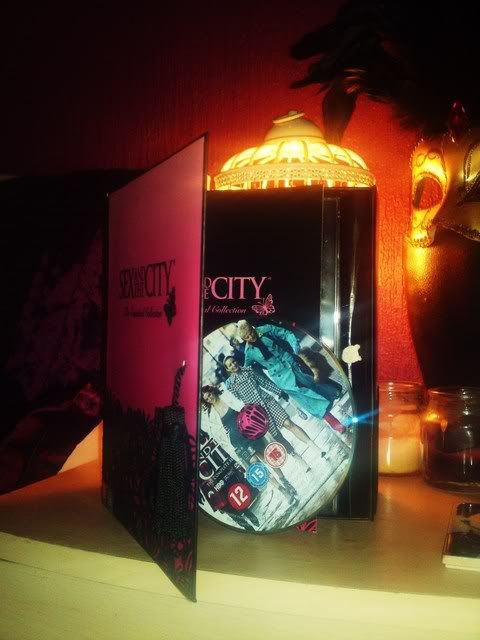 FINALLY After six months I finished my Sex And The City box set! It has been my one and only companion through this time period. I watched it through really really happy times and also all the upsetting times when the relationship I was in ended and it reminds me of all the memories inbetween. Sex And The City taught me so much about the male species! However, there is one scene in particular that I watched recently that really hit me. And made me realise how much I have changed since my break up. I watched it and realised I no longer felt sad about it all like I had been doing previously, I felt ready to start dating again and enjoying myself! I felt refreshed! I started watching the box set when we first got together and finished at a point where I feel completley OVER HIM! I'm excited for my next relationship endevour! And it feels good. Here is that very scene that changed everything for me. It put things into perspective for me.
I decided that I would have a pamper day whilst I had all of my new found sassyness. I had a gorgeous bubblebath with Avons 'Candyfloss' bath lotion whilst listening to abit of JLo with my lavender candles burning away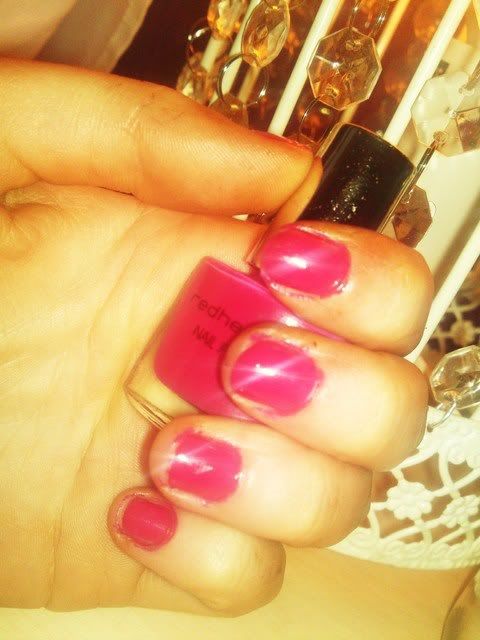 I painted my nails using this little pot of hot pink nail varnish from Red Herring, it's a confident and sexy colour. Very fitting for how I am feeling!
It was then that my very own Stanford Blatch (Carrie Bradshaws best friend) took me out to a wonderful place in Leeds called 'Red Hot World Buffet'.
If you live in Leeds or anywhere near
I suggest you check out this AMAZING place! I was sooo full and the ice cream selection is amazing. Ben and I were sooo naughty with the amount of food we ate! We ate so much we could hardly move eek!
I wore a cute girly sundress from Karen Millen teamed with my leopard print clutch.... ignore the trouty pouty hehe!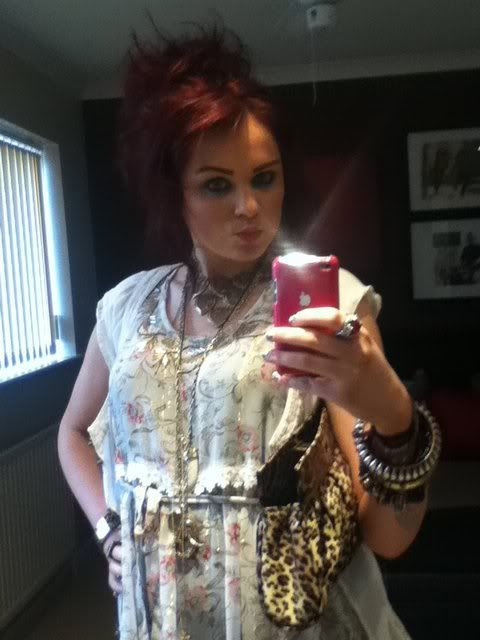 .....and decided to wear some shocking pink lips using this lipstick from Technic. MEIOWW! :)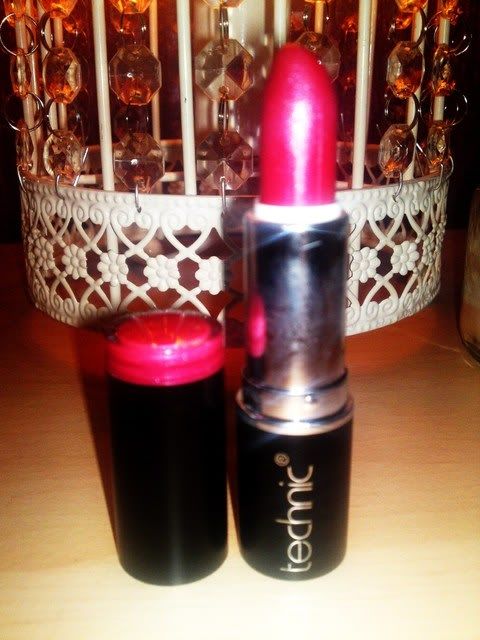 Then Ben bought me a fabulous cocktail...a Cosmopolitan obviously ;) and we had a gorgeous night out! I felt soooo happy. The happiest I have felt in a long time!
It was just so refreshing to be out with my Stanford hehe! My new mindset is amazing.
I hope you are well everyone!
And I hope you stay with me through my next 'dating diaries' I'm sure they'll have some comedy when it comes to dating and me!
Love,
Hollie xxxxx