Hi everybody! I hope that you are having a good week so far!
It's that time again for my 'weekly favorites'. Although I haven't got a large selection today I have definitely been feeling all these products this week. And just for fun I have chosen to throw in my favorite song of the week too. :)
Onto the favorites.....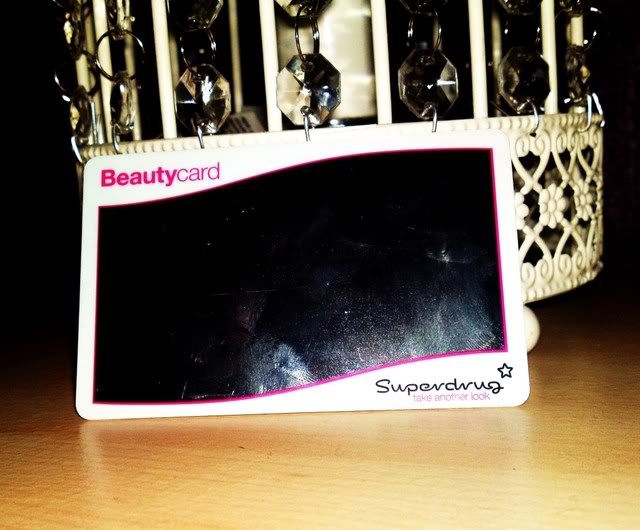 Hoooray!!! I have been thinking for ages, years even that Superdrug should bring out their own version of the Boots 'advantage card'. And at LAST they have. I always use Superdrug to buy my beauty goodies so this points scheme will really benefit me. - Just don't forget to register your card like I did and ended up not being able to put my first batch of points on! :( This will be sooo helpful for us beauty buffs in being able to splurge on extra goodies. "Charge it to the card" ;).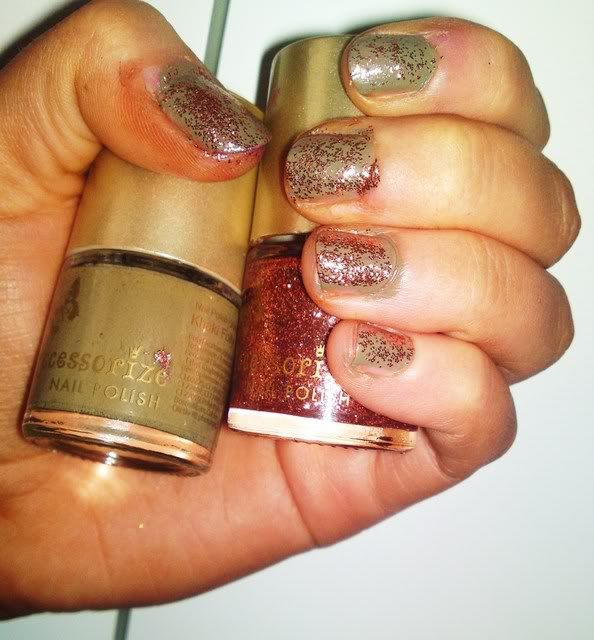 Accessorize nail varnishes in 'Illusion molten copper' & 'Khaki Folly'
Now, I know these nails are a little autumnal but I just love them together! The sage green colour looks beautiful on it's own, a really soft pastel colour but I decided to glam it up abit with bronze sparkles and it looks just as beautiful! I love painting glitter over base, block colours! I'm wearing this now and it hasn't yet chipped in three days!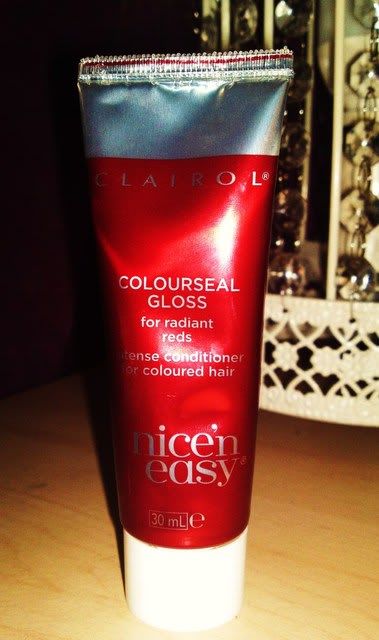 As you are most likely to already know if you have seen my YouTube channel I have red hair and have been desperately trying for ages to brighten it up to a deep, red wine red. I feel that finally after almost a year i'm there! However, red fades horribly and I keep having to re dye it every 4 weeks instead of the 6 i'd prefer to leave it. Although, my slightly disgusting method of leaving my hair the longest time possible without fully shampoo washing it. (OF COURSE I have been Batisting it ;) ) has proved to keep my colour longer, I decided that when I finally do wash it I want to wash it with colour seal products. I shampoo it with John Freidas 'radiant red' shampoo and then deep condition with this, which was 98p from Boots. :-) My colour is as vibrant as ever and it smells of yummy coconuts! :)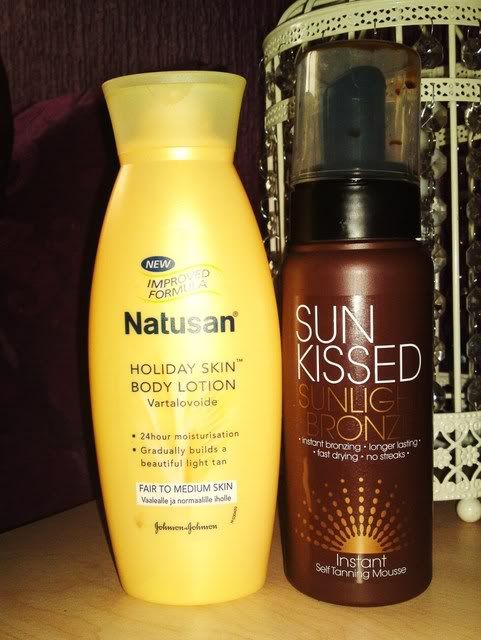 I have been loving using these tanning products this week! I will attach the video from my YouTube channel so you can watch my 'product rave' The moisturizer was 99p and the Sunkissed Sunlight Bronzer £4.99 in Bodycare.
Favourite song of the week:
I absolutely adore this on a night out!!!! x
So there was my weekly favourite things this week. :)
Love, Hollie xxx