Weekly
Hi Lovelies! I hope you are all doing well. I am currently in the middle of my summer AS exams which is why i've been a little MIA or 'missing in action' on both my blog and my YouTube channel. However, I only have one remaining exam now which is psychology and I'm absolutely dreading it!
Once i've finished that I then have lots of lovely free time to concentrate on my blog and my channel. :) I honestly don't know how beauty-guru mummies manage it juggling a baby and their blog and YouTube! A huge salute to them though!
Anyway onto my 'weekly favorites'- Not a ridiculously crazy long list this week just some things that this week I have been using and loving.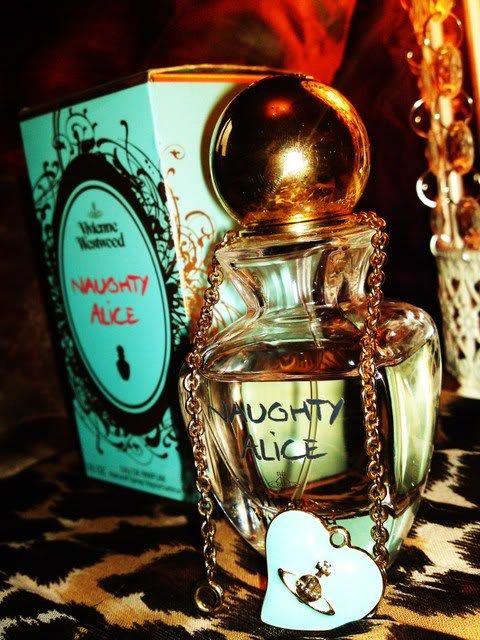 Vivienne Westwood - Naughty Alice
After having dinner at Harvey Nicholls in Leeds my friend Tom and I headed downstairs to fragrances as I was intendedly shopping for a new scent and after many trails with other ones (I was going to go with Calvin Klein 'Euphoria') this one immediately jumped out at me. I've never been a fan of the other Vivienne Westwood perfumes but this sophisticated, chic and mischievous scent was just what I was looking for. The little bottle comes with a charm bracelet (which I snapped grr) around the top and it looks so cute aside my other perfume bottles. It's an absolutely stunning, sweet scent and I have been wearing it non stop all week.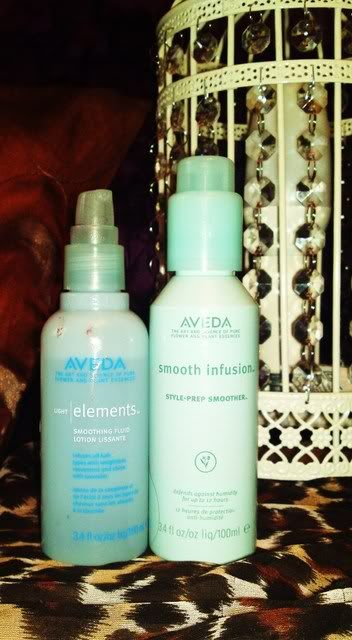 Aveda 'light elements- smoothing fluid lotion' & 'smooth infusion - style prep smoother'
I first discovered Aveda after visiting my aunt in America. All the Aveda products have a very distinct smell that I oddly really like particularly, the conditioners and shampoos . I have never really had an knowledge about applying serums, creams, and lotions to my hair so after my mum had a clear out of her bathroom cabinet she gave me both of these. I have been getting to grips with them this week and I have already noticed how smooth and shiny both of them have left my battered hair. The 'light elements' I applied to the ends of my hair before blowdrying and it left a lovely lavender scent in my hair and the ends much smoother and less tatty. :) The 'Smooth infusions' I applied all over my crown again before blowdrying onto damp hair and this gave my hair loads of volume and a really good defense against the demon frizz. I'm getting rather excited about serums and things and I intend to try more, if you know of any you think I should try please, please let me know!
With the stress of exams ever looming over me recently, my skin has been breaking out left right and centre. The only facial wash that ever seems to get everything back into control is the 2 in 1 mask. I know my friend Sara (SWalkermakeup) absolutely swears by this for controlling oil in the Tzone and what not so after becoming lazy with it I dug it out from the back off my bathroom cabinet and began to religiously use it again this week and as if by magic it's worked miracles. I use it as a wash morning and night and once a week as a mask. However, I have had some nasty spots appear that no concealer could 100% cover so I have been using the PanOxyl aquagel that I was prescribed by my doctor but you can buy it from Superdrug for £2.99. I used the 2.5% one which is the lowest formula of Benzoyl Peroxide that they make. I find it quite drying at the best of times so a good moisturizer is definitely required.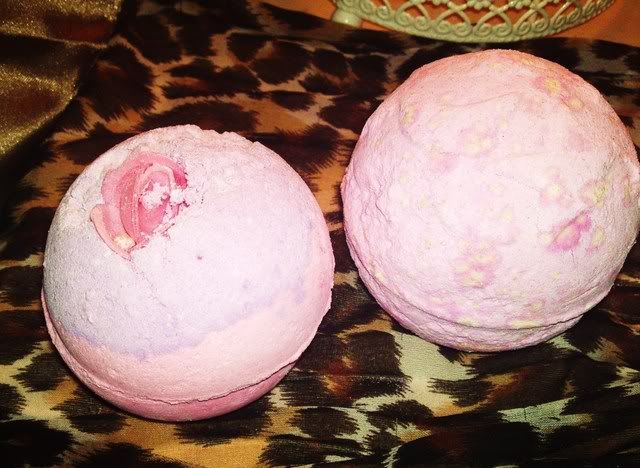 Lush 'Sexbomb' & 'Twilight' bath ballistics'
So, a little guilty pleasure of mine is treating myself to some Lush things every now and again. So again due to my exam stresses I popped to Lush to purchase some relaxing bath bombs for my bubblebaths. I have had both of these before and the smell of them are GORGEOUS. I even got two of 'Twilight' one for my bedroom to make it smell all lushified! :) I can't wait to burn the candles, turn out the lights and relax in a lovely lush bath!
And that concludes my 'weekly favorites' :) As I promised before I will back posting more regularly after my exams have finished and best of luck to you also if you are sitting any this summer!
Thanks for reading
Lots of love, Hollie x