Hello Everyone! ... I have been getting into the routine of swapping and changing my nail colour every other day. (Yes, I genuinely have NOTHING better to do with my time that should be spent revising)
Today's pick was one I picked up a few weeks ago and it is featured in my 'Haul video' from when I went to Leeds. It is Collection 2000 'hot looks' in the colour 'mint mojo'. It is VERY similar to Essie's 'Sweet Candy Apple' which is a favorite of top beauty guru 'Tanya Burr' or 'Pixie2woo'.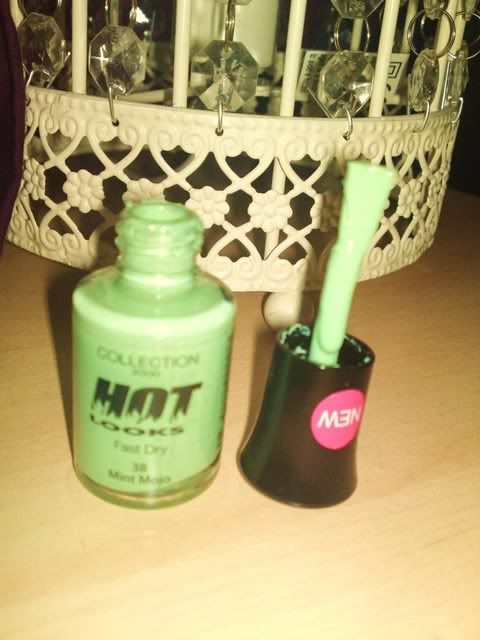 I alsosaw Barbara (thepersianbabe) wearing a very similar colour in one of her youtube videos and I thought it looked really pretty, thereby after toying with the idea of purchasing a 'snot green' nail varnish I bought it and for £3 something, it couldn't possible be a regretful buy!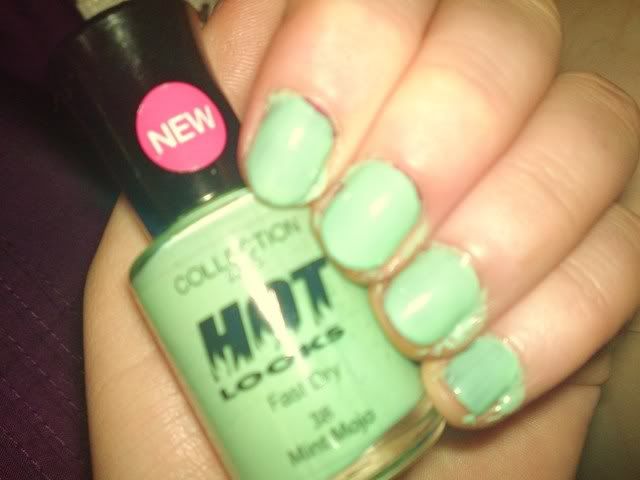 My mum says it looks kind of gangrenous on my feet but hey, I love it! It's perfect for spring and a lovely pastel shade. I always tend to stick in the same families of colours when it comes to nail varnish so I thought i'd branch out and try something different.
Never one for being immediately satisfied I then decided i'd funk it up a little by adding some silver glittery sparkles using my cheapy L&N polish and I luuurve it!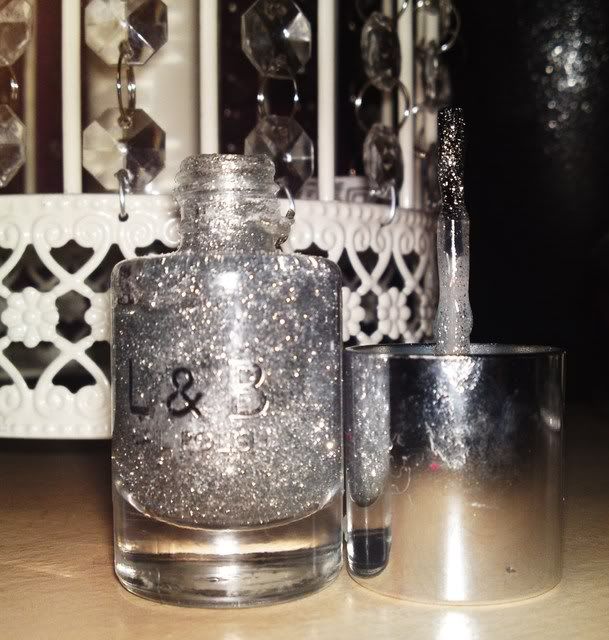 I think it looks kind of groovy don't you agree? I did the same thing to my toes but I won't torture you with tutsie pics!
This was pre clean up :) Excuse the messyness! I don't like sloppy pictures, but I was in abit of a rush eek! I'm so glad i've tried something a bit different with my nail colour choices with a touch of glam sparkle too! :-)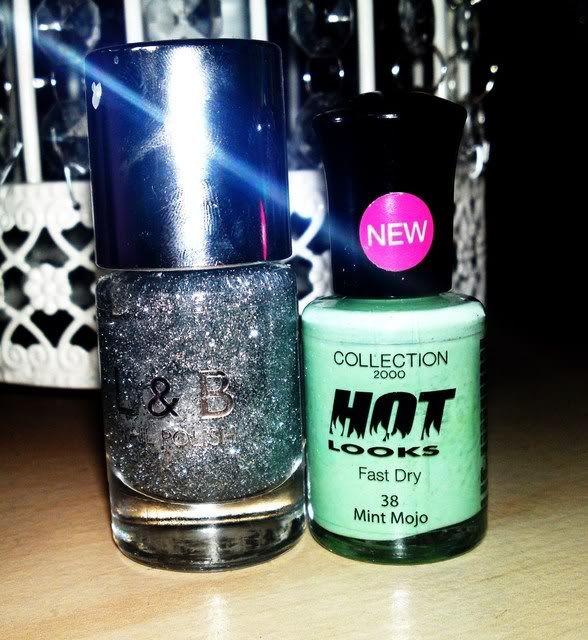 Yay, hope you are all well and thankyou again for your support with my blog and my youtube and everything :) I apreciate it SOOOO much.
Love, Holl xxx