Raspberry
Hi Everyone. I'm back again, procrastinating. I really MUST knuckle down and revise! Instead i've spent most of the day distracting myself watching YouTube videos and reading blogs. OUCH! That isn't going to get me a half decent grade in psychology!
Anyway, start as I mean to go on....onto the fun stuff!
I always like to cheer myself up by painting my nails, I find it really therapeutic and relaxing.
So, after searching for the perfect polish digging around in my beauty box (which is in dire need of organisation) I couldn't find my all time favourite.
If anybody were to ask me what my favorite color was yet alone my favorite nail varnish I would always answer RASPBERRY!... I mean c'mon have you seen my blog?
Thereby naturally, my favourite nail varnish is Barry M - Raspberry which you can see below *Hello favourite!*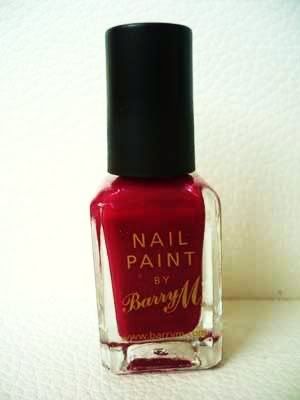 *Barry M - Raspberry*
I COULD NOT FOR THE LIFE OF ME FIND IT! *sad face*
So I had to find a similar alternative as I was dead set on raspberry nails!!!!
After around five minutes more worth of scratting in the box I found an extremely suitable
substitute!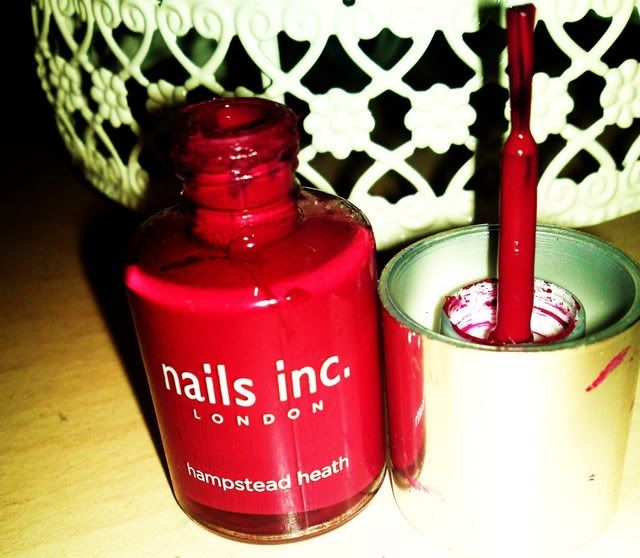 Nails Inc. In 'Hampsted Heath'.
I'm pretty sure this is the best dupe I had for 'Raspberry' although this has more brown undertones to it but pretty good huh! So on it went. And i'm very pleased. :) Sorry about the shaky paintjob, pre clean up hehe!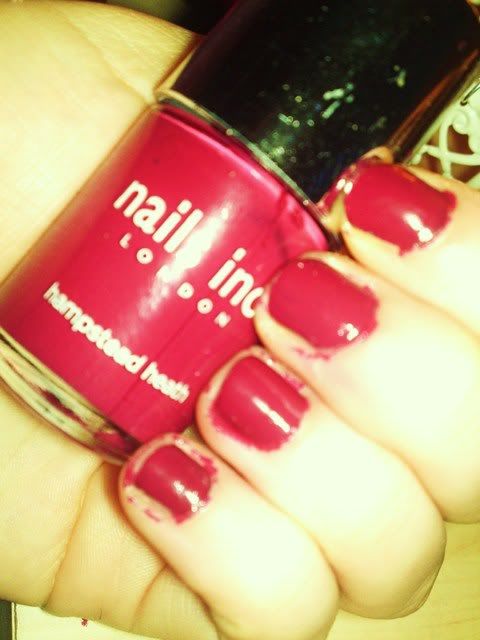 - As you can see my nails are looking in pretty gammy condition of late. I always bite them when stressed out and then I get more annoyed that i've bit them and do it even more! YUCK! NIGHTMARE! So i'm now on a mission to grow, strong healthy and most importantly long nails! I've bought various cuticle oils, nail strengtheners etc so hopefully they'll set me in the right direction! Please let me know if you know of any that you recommend.
Love, Hollie x