Hi Everyone. I Hope that you are all well.
There was a girl in my English language class that always wore a strange, yet extremely flattering nail colour, it looked especially sophisticated with her tan (fake of course but nevertheless she wasn't milk white), turns out it was Barry M - Mushroom.
I have been eyeing up Barry M's 'Mushroom' for a long time now and although far from a summery colour to paint my nails this whole 'griege' or as my friend Amy calls it 'Greyish-Brownish' has rapidly become one of my favourite colours not only in nail polish but in other things also such as cardigans and bedroom accessories, which is strange as it has to be the most boring sludge colour ever.
I never bought Mushroom amidst repeated applications of Revlon's 'Minted'. However, I was delighted to see 'InSyle' magazine had a Nails Inc. freebie and one of the three choices was indeed a greige colour called 'Fashion Fawn'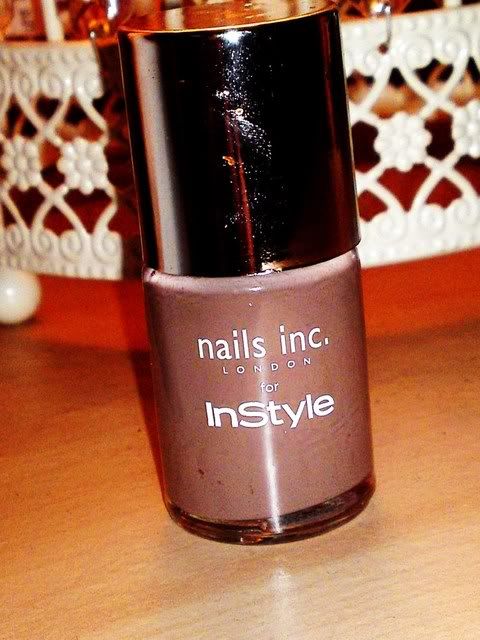 Just the right amount of grey. Just the right amount of brown. PERFECTIO!
If i'd have known tracking it down would have been so difficult i'd have given it up as a bad job. I trailed round my entire village which hosts two Co-Ops, a Spar AND a Tesco Express but NONE held my beloved greige! I came home with blisters violently bleeding from my UGGs, wet through from the rain pouring torrentially. Balls to it. I spent my £3.70 on a cookie and a Frijj instead.
ALL HAIL GRANDMA!
Bless her, she found it for me in the local WH Smiths and brought it to me at work.
I was the cat that got the cream.
I do find it quite interesting though that whenever Nails Inc. do a freebie polish they always seems to choose this colour, just add some more grey or some brown and give it a different name. I think i've seen my mum with 'Jermyn St' and 'London' which are both extremely similar colours.
ANYWAY.....
All being well my friend and I are having a night out tomorrow and I am planning on wearing this outfit.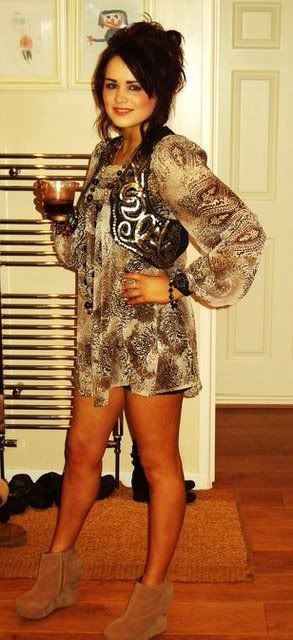 I reckon this little beauty will look sweet as a nut with the browns, creams and gold tones on my dress.
The polish applies beautifully.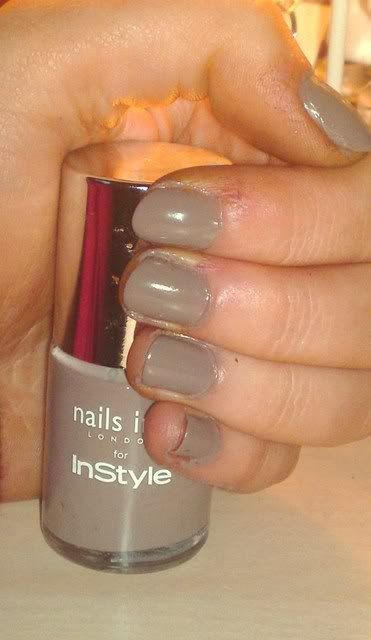 It literally only needed two coats and it applies so smoothly. I love the way it makes my nails (which lets be fair are a little nibbled) look lovely and long and most importantly HEALTHY!
Love Holl. x