Let down your dry, crispy, dead hair!
Hi Everyone!
Sooooo, As you all know if you have read my previous 'weekly favourites' post you will know that I dyed my hair earlier this week.
I naughtily *slap on the hand* haven't had my hair cut in months and months and after dying over the coarse ends time and time again with such a strong pigmented colour such as red it has had disastrous effects on my not so luscious locks!
Although I ALWAYS use a heat protectant (to make me feel less guilty) I do use a fair amount of heat on my hair whether it be straighteners, the conical wand, a curling iron or simply just the hairdryer, and as it hasn't been cut for an age, it is so so SO unhealthy.
I ran my fingers through my hair earlier and I wanted to cry it was SO dry and the ends just crispy and well, yack. As I am trying to grow my hair long and beautiful I realise I need to change my ways and FAST. I dread the day I sit down in the salon and my stylist Jess tells me it all needs to be chopped in order for it to be healthy and strong again.
So, in order to start salvaging my locks I needed to start revitalising it's overall condition immediately. My mum has honey blonde hair and uses all kinds of products to prevent her hair from becoming so dry and coarse after using bleaches to lighten it. Her favourite is this one from the Redken 'Extreme' range.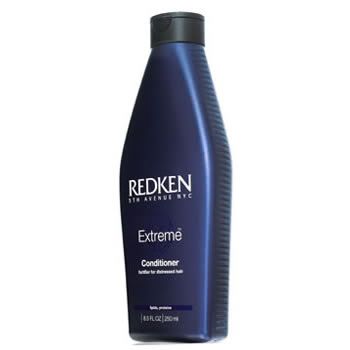 I religiously use the Redken 'Colour extend' shampoo and conditioner and have done for years, for highly pigmented hair like mine I feel it really prevents the colour fade and keeps it soft and shiny. However after giving my hair a bashing I resorted to using my mums Redken extreme products. After a a few days I began to notice the condition of my hair improving. But I felt a good deep condition was what was needed in order to bring it back around some more.
As you can see on this picture below (the quality doesn't do the horrific damage justice), but you can get the jist that my hair was a little wild, out of control and frizzy!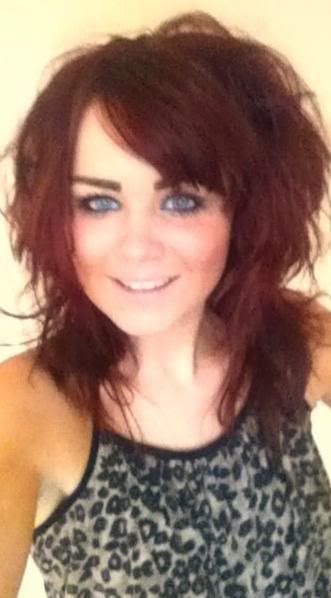 ALL HAIL...
- Aussie '3 minute miracle reconstructor'
"A deep conditioner for damaged hair with Australian balm mint, our unique formula smoothens rough cuticles and helps restore manageability and adds shine"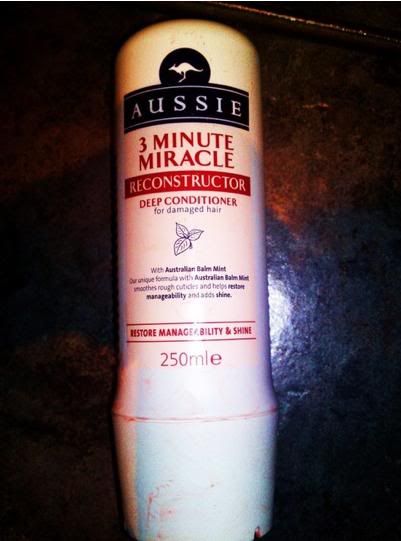 Perfect! I slopped one whole bottle onto my hair and left it on for 30 minutes for a deep condition.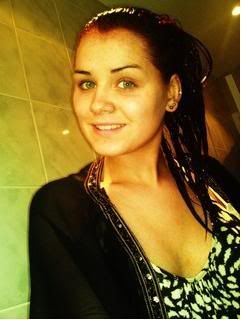 Immediately I felt my scalp zinging as Aussie was performing a little miracle, packing the nutrients back into my lifeless barnet. Not to mention the heavenly smell of the product.
Before letting my hair dry naturally (NO HEAT!) I decided that Aussie could work one last miracle on me by using
-Aussie 'Duel personality smooth and shine milk'
Our styling formula with Australian jasmine extract will help you de kink your hair, fight flyaways and crank up the shine"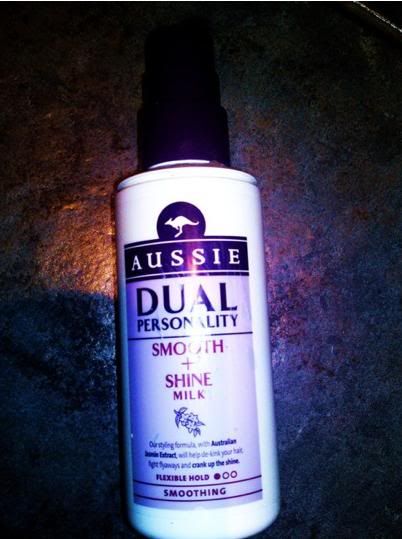 I ran some of the once again gorgeous smelling cream through my hair and simply left it to dry. Although I ran the risk of a lovely lions mane I just couldn't put my hair through the heat it was literally screaming out at me to stop *okay just a little dramatic haha*.
After a serious stint in 'hair-rehab' my hair came out feeling extra soft, less brittle and my ends were much smoother. REEEESULTTT! All thanks to these two babies!
Although I am laying off the heat for a while AND the colourants I can live with throwing it up into a messy bun! HOPEFULLY after a good cut..... eventually my locks will be back on track!
Here is a posey picture to show the final result after my hair had dried naturally.
- It actually wasn't as hideous as I first thought.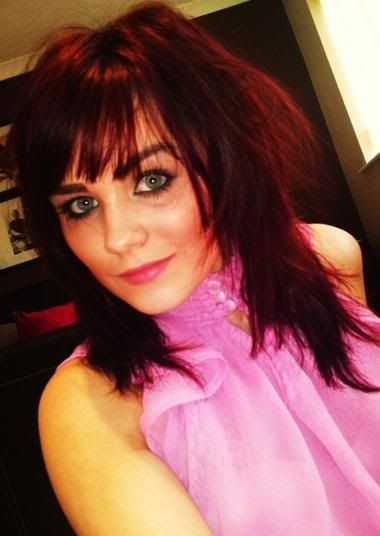 What products would you guys recommend for me to use to try and salvage my hair? ALL suggestions taken on board!
Lots of love. Holl. x