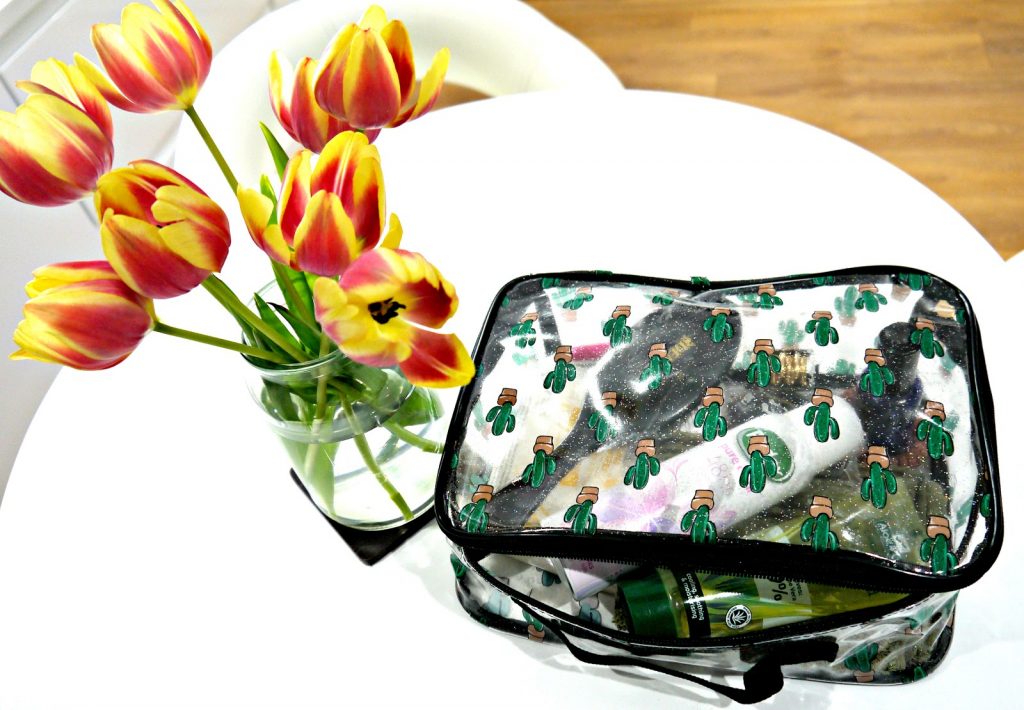 I'm often a little here, there and everywhere and for the last few years of my life, that's just how it has been! A definite pro of that is that I am pretty sassy when it comes to packing, especially my beauty bag which I currently haul to and from my boyfriends house, to my parent's and back again on a regular basis.
Today i'm sharing with you the bare essentials that I take with me when I am on the go, which I throw into a cactus print, perspex make-up bag from primark. I couldn't be without this thing, it keeps everything super neat and and safely stowed away when I am away from home.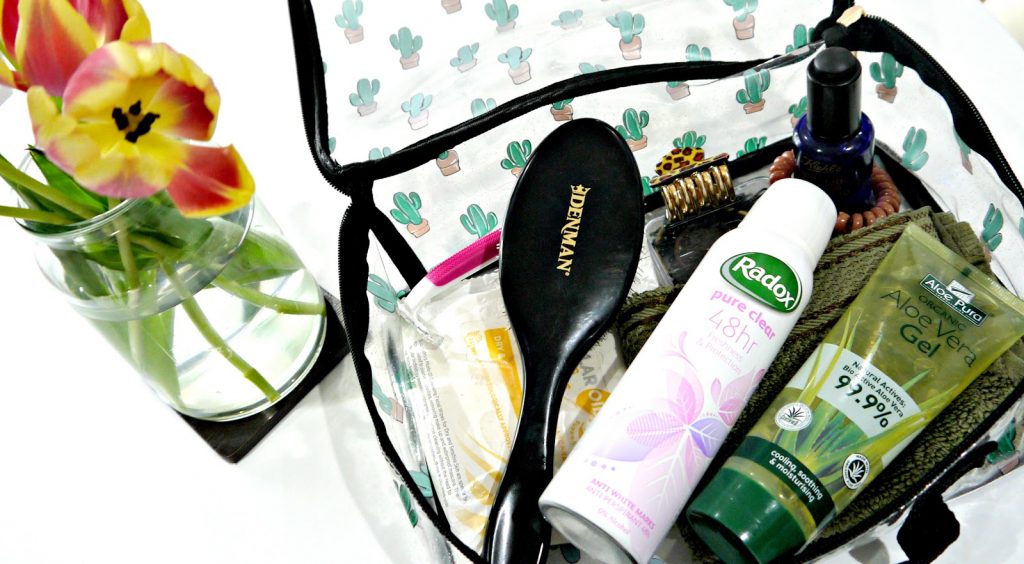 Nitty gritty beauty: Ah, the totally unglamorous side of keeping ourselves looking lush, I am currently coveting the Radox Pure Clear 48 Anti-Perspirant, though I am not brand loyal or fussy and tend to throw whatever is on offer into my basket. I also shove in a razor for obvious reasons, gotta keep on top of all those unruly patches of hair, especially when you're dark haired like I am! I tend to use the disposable variety, and the pink Wilkinson Sword one's do the job just fine!
Skincare: As I tend to pack light, hauling everything for a few days in just one hold-all, I keep my skincare pared back to the essentials. I use the Superdrug Micellar Oil Cleansing Wipes which I talked about in more detail in my April monthly favourites. I also pack a clean flannel, my tub of trusty cold cream, the Kiehl's Midnight Recovery Concentrate and my Boots Evening Primrose Oil Moisturiser. All tried and tested and very much loved. For any pesky break-outs I take some Aloe Vera Gel (a couple of quid from Superdrug) which helps me out if my skin is playing up, or i've got some sensitivity from sun damage etc.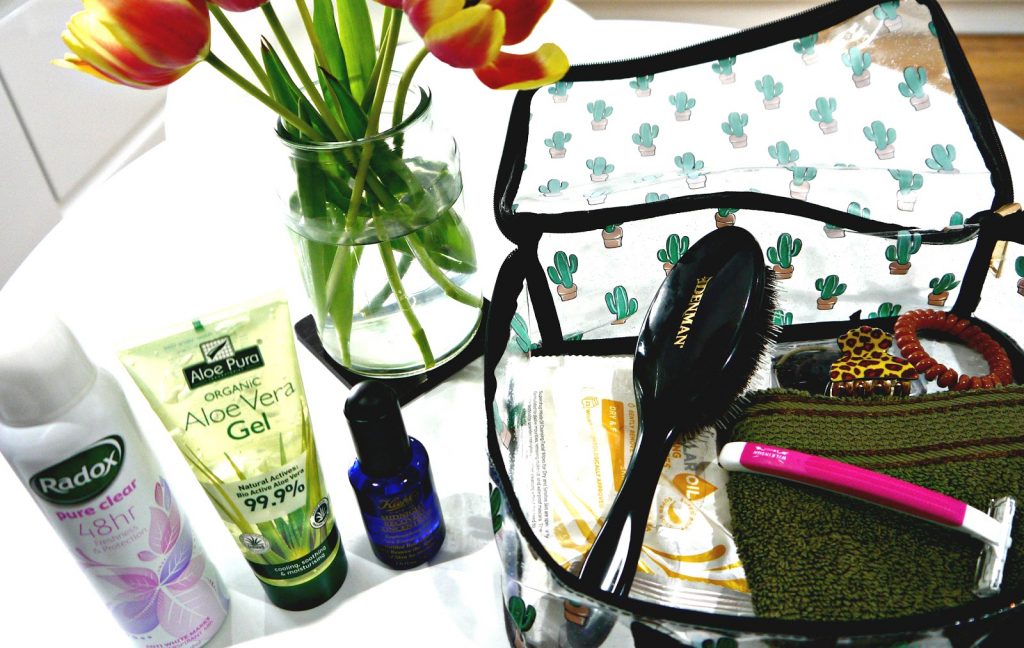 The best of the rest: The Denman Bristle Brush is wonderful for travelling as it is light-weight and very effective at de-tangling your hair, even tackling the worst knots. Bristle brushes are also pretty cool because they leave your hair mega shiny. I also pack a few bobbles, a mini claw clip and a pack of bobby pins for fixing my hair super quick. Not pictured here, there is also quite often a bottle of hair oil to keep my hair looking sleek and shiny, if it has gotten a little over dry.
Everything else… I just pinch from wherever I am staying…
What are your travel essentials for when you're on the move?