Two words, red lips. I recently discovered that my ideal red shade is anything with an orange undertone. The warmth of the orange sits nicely against my naturally pale skin and helps bring the blue out of my watery grey eyes. I also realised this month that matte finish lipsticks are my bag.
When scouring Manchester Airport duty free earlier in the month, I stumbled across the NARS counter and naturally found myself swatching red lipstick. There was one in particular that I knew was coming with me.
Velvet Matte Lip Pencil in 'Red Square…'
I think that the velvet matte lip pencils might just be my favourite finish ever. They're comfortable, highly pigmented and long-wearing. You could argue that they are smooth as butter. For £20 you get 2.4g of product in a crayon style applicator.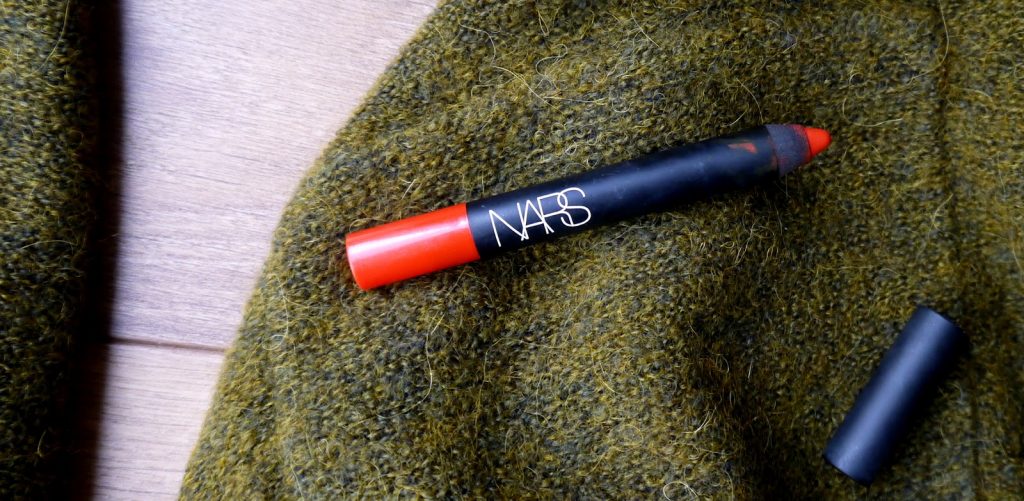 I have yet to sharpen it, but the MUA on the NARS counter explained that a large sharpener will work fine. I have been wearing Red Square with a neutral eye, just a lashing of mascara – or with a sparkly eye for a killer party look. If you're looking for the perfect red, give it a go.